Our Story
Our Family Pet Sitting Resort & Spa is a love story that started when the owners, Kelly and Joe, first met. They are high school sweethearts that later married and raised four kids. In February of 2020, Kelly and Joe welcomed their first grandchild, Wyatt Dean. Being a very close family, they traveled to all 50 of the United States together; Alaska was their last stop in 2021!
Kelly, a born caregiver, spent 16 years in the healthcare field. Kelly sees life from a loving, positive, and compassionate viewpoint. Joe was a CPA and had a long career in the world of finance. As their children got older and business became more corporate and less satisfying, Joe and Kelly starting pet sitting out of their home as a hobby. Neither realized this new "hobby" would grow into a true love and a new passion for them both!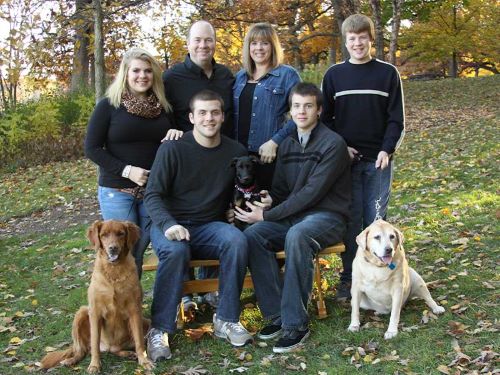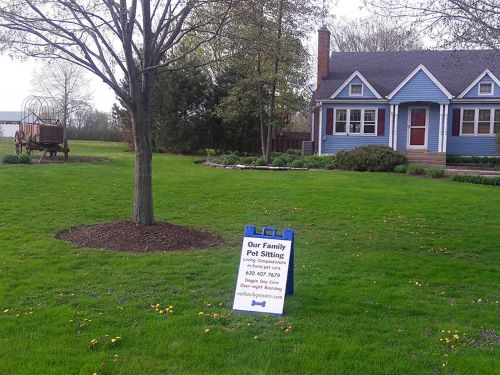 Puppy Love Grows
Word of mouth created a huge demand and they quickly outgrew their home with the number of families requesting their services. As their business kept growing, it was time to bet it all or close the business. Of course, they bet it all!
In 2016, Kelly quit her job, they sold their home and found their dream location - 5.5 acres of farmland! They truly BET THE FARM for THE FARM! Kelly ran the business herself during the day, and Joe soon left his CPA job to be on staff full time. Even Kelly's mother, Vickie, retired from a 25-year banking career to volunteer as their Health and Wellness Coordinator.
Love Expands to Include Your Family Too
Joe and Kelly value the importance of family, and that family now includes yours too! Whether your pet is staying for a day or longer, Kelly, Joe, and the well-trained staff at Our Family considers your pet a part of their own family.