Affiliations & Credentials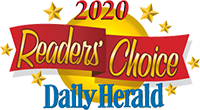 The Daily Herald, Readers Choice Top Pick
The Daily Herald is the third largest daily newspaper in Illinois with extensive circulation in the North, Northwest and near West suburbs. They serve more than 100 affluent communities. Their market area extends from Antioch to Naperville from Des Plaines to eastern Kane County. Loyal readership includes both the printed newspaper as well as dailyherald.com which reaches more than one million unique online visitors each month. Our Family Pet Sitting is proud to be named Readers Choice Top Pick!
---
Top 7 Dog Daycares in Naperville, IL and Chicago, IL
We are proud to announce that we have been award one of the Best Dog Daycares for 4 years in a row affiliated with Wish Upon a Rescue dog adoption services, Our Family Pet Sitting Resort & Spa is a professional pet care business located in West Chicago, Illinois that serves clients in the wider local metropolitan area. In addition to doggy daycare services, Our Family Pet Sitting Resort & Spa is also available for such services as extended boarding in special Canine Condos, spa and grooming work, three-hour private pup birthday parties, and more. The company is praised by previous clients for its owner updates to relieve owner anxiety as well as its ability to provide a loving, fun, and energetic environment to keep dogs happy.
---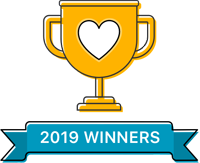 Nextdoor Neighborhood Favorite
Neighborhood Favorites is Nextdoor's annual awards program that gives neighbors an opportunity to recognize the most beloved businesses in their local community. Only 1% of all businesses win this award - and Our Family Pet Sitting Resort & Spa is one of them!
---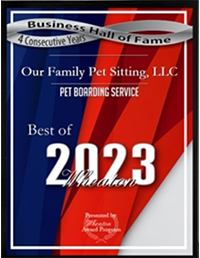 Best of Wheaton 2023, Pet Boarding Service
We have been awarded the Business Hall of Fame after winning Best of Wheaton 4 years in a row.
---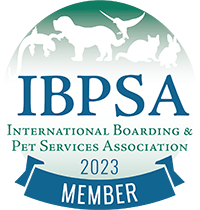 International Boarding & Pet Services Association (IBPSA)
The International Boarding & Pet Services Association is a professional business association that provides business resources, industry expertise, staff education and training, certifications, and legislative support for the pet care services industry. IBPSA Members include the owners and employees of pet boarding and daycare facilities, groomers, dog walkers, pet sitters, veterinarians, trainers, and holistic care pet care providers.
---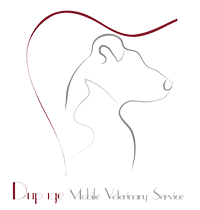 Dupage Mobile Veterinary Service
Proud parnter of Dupage Mobile Veterinary Services who is dedicated to bringing the utmost in care to your pet in the comfort of your own home. Our pets are part of the family and deserve the best from a trusted and dedicated veterinarian.
---

Village Animal Clinic
In need of kind, compassionate & exceptional veterinary care? Visit Our Family Friends at Village Animal Clinic and tell them "Miss Kelly sent you!"
Since 1979, we have provided outstanding medical and surgical care to Wheaton-area dogs and cats. We know that our pets are an important part of the family. We provide high-quality, compassionate care to your pet and excellent, personable service to you. In 2009, Village Animal Clinic was listed among the Best 23 Veterinary Clinics in the Chicago Magazine! and in 2014 we were listed as one of the Top Veterinary Clinics in Dupage County in Checkbook Magazine!
---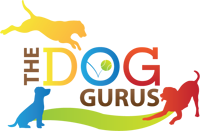 The Dog Gurus
With a focus on the safety and well-being of dogs, members of the Dog Gurus community have access to the latest industry trends and ongoing learning tools that help promote a better understanding of an animal's needs and the best way to effectively care for them. Our Family Pet Sitting is proud to invest in Dog Gurus training for every member of our staff to ensure the safety and exceptional handling of your furry family member.
---

Pet Tech CPR Certified
Earned through successful completion of Pet Tech's specialized training program, Pet Tech certification shows advanced knowledge in pet CPR techniques, first aid skills, health care, and wellness information.
---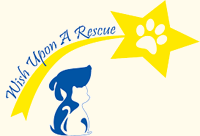 Wish Upon A Rescue
Wish Upon a Rescue is a nonprofit Illinois based animal rescue focused on saving the lives of homeless animals while providing the community with extensive education, outreach, and support. Our Family Pet Sitting partners with WISH and is proud to donate accommodations and grooming services to rescue and foster dogs free of charge until they are adopted.
---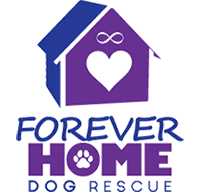 Forever Home Dog Rescue
Forever Home Dog Rescue is a not-for-profit all breed animal rescue. As a 100% volunteer/foster-based organization, their mission is to rescue dogs that are in danger of being euthanized from shelters in Illinois, Kentucky, Tennessee, Alabama, and Louisiana to help them find their forever homes.
---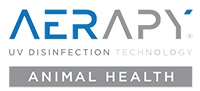 Aerapy Animal Health UV Disinfection Technology
Our Family is committed to going above & beyond when it comes to the health & safety of our resort and our canine friends. This is why we use UV Sanitizing Light and Lamps from Aerapy Animal Health. This company is dedicated to helping create healthy indoor environments for all with researched, tested and study‐backed UV technology. Aerapy is a certified woman-owned business with high quality, made in the U.S.A. UV products.